Welcome to our Kid's Zone.
This page is looked after by the younger generation of our group. Here they share their tips and projects which we hope you find fun and educational and may get your little ones interested in what we do and maybe even decide to get involved!
We would like to enable and encourage input from youngsters. Awareness of our environment is top of the list together with a basic understanding of the natural world….. "If you truly love Nature, you will find beauty everywhere"…. (Vincent Van Gogh).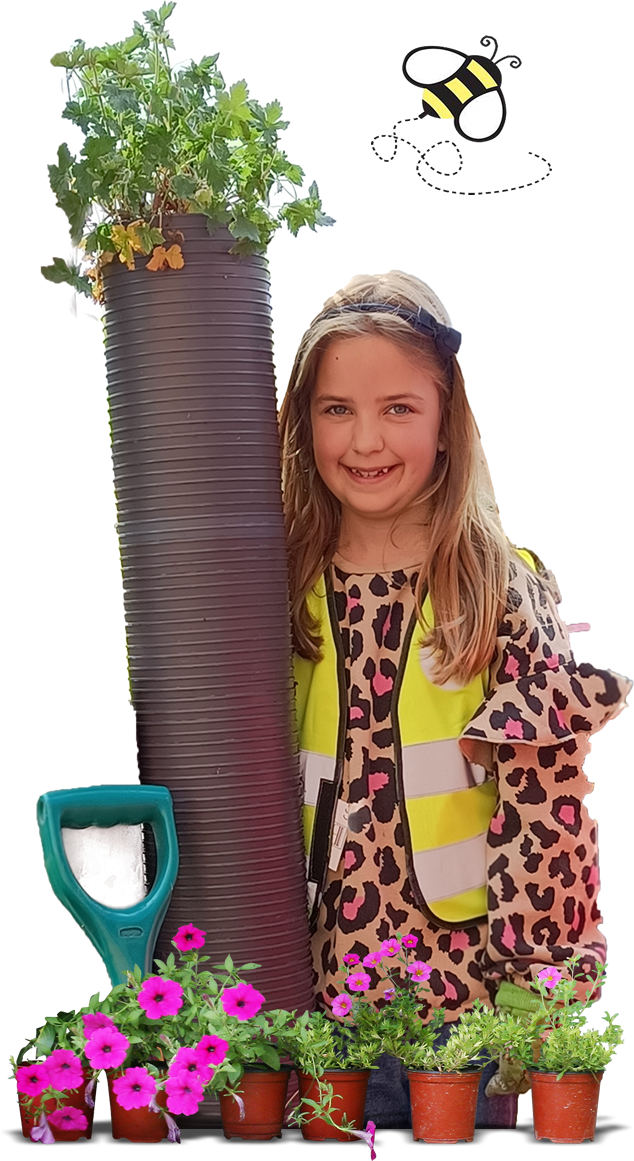 My name is Harley-Rose
I am 9 years old and I think it is fun to help Maghull in Bloom. There are lots of things to do to help.
I enjoy planting flowers and looking after the fruit trees at the Meadows. I also really enjoy talking to and meeting new people as well as eating the fruit from the trees when it is ripe.
Volunteering is good because it helps the environment and plus, if you like honey, bees will need the flowers to collect nectar to make the honey.
My name is Hayden
I am Hayden. I am age 5. I help Maghull in Bloom with my Mummy.
My favourite thing is picking off the dead flowers so new flowers can grow. I also like litter picking because it helps our environment.
When people drop litter on the floor and don't put their rubbish in the bin it's not safe for the birds, animals and us too.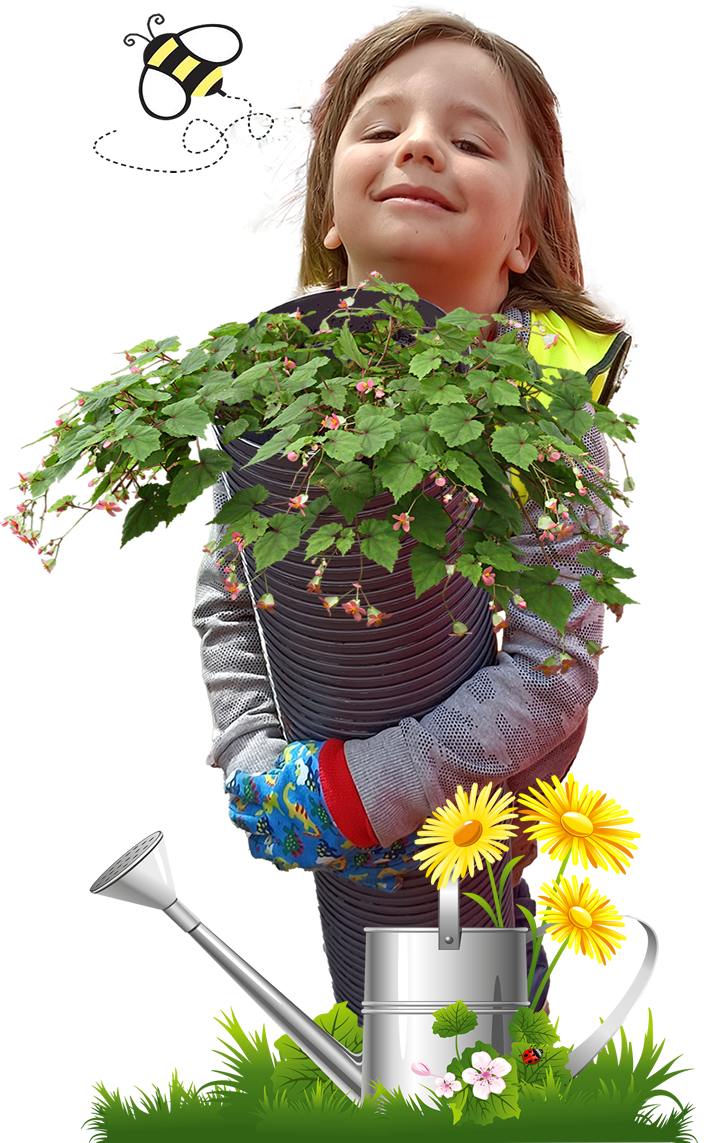 Our blog articles
You will need; Bird seed/meal worms Lard String Silicon mould Tray Microwavable dish   First put all the items on a tray in case it gets messy. Secondly melt the lard in the tub in the microwave until it is [...]
What you will need: An old plastic (2 litre) bottle Pieces of garden cane or twigs Modelling Clay String Cut the top of the bottle off, please get a responsible person to do this Put some modelling clay in the [...]